Peugeot Motocycles unveils its new brand identity
123 years after its was founded, Peugeot Motocycles is revealing a new brand identity, reflecting its move upmarket and its visionary nature.
On February 25, 2021, Peugeot unveiled a new logo that will soon appear on its vehicles, distribution network and communications materials: a shield featuring a redesign of the emblematic lion's head.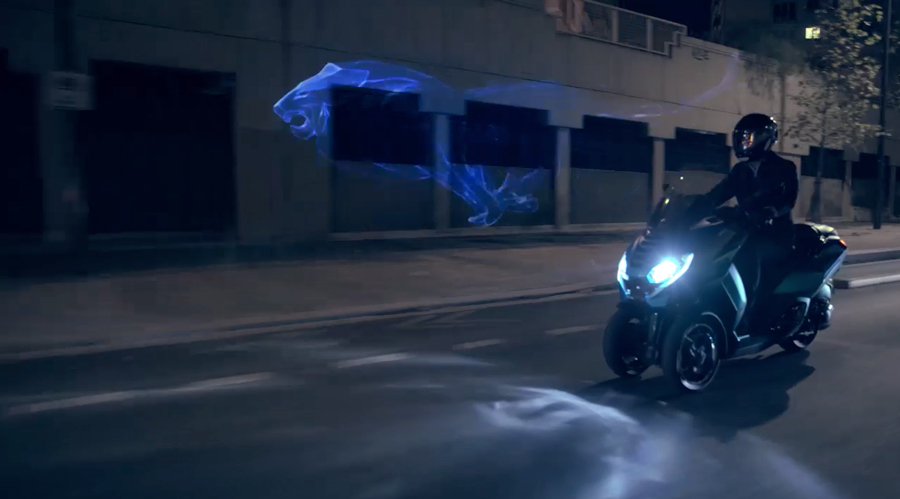 A new identity, as the brand enters a new era
For Peugeot Motocycles, it represents the final part of a two-stage transformation. Three years after the return of the "Peugeot Motocycles" name, the new logo marks a new stage in the development of the brand.
The new identity makes a connection between the history of the brand, the Peugeot world of today, and its vision for the future. A symbol of belonging and recognition, the logo illustrates everything the brand represents: prestige, assurance, longevity and heritage.
It is also a clear sign of ambition: the Peugeot brand is now ready to conquer new markets and accelerate the growth of its international busines, xporting a uniquely French idea of style, know-how and way of life.
Peugeot and Peugeot Motocycles are beginning a new chapter in their respective histories.
Reflecting changes in mobility and urban life
Today, the priority for Peugeot Motocycles is to embrace the changing lifestyles and landscapes in towns and cities by offering a wide selection of vehicles that meet everyone's needs and that are adapted to any constraint.
In 2021, as in 2020, Peugeot Motocycles is supporting personal and collective safety in a time of unprecedented challenges to public health with its 'Stay Safe, Stay Free' campaign. Two- and three-wheeled vehicles are ideal for personal mobility as they guarantee social distancing for users, while helping to make communities safer by reducing the gatherings that are inevitable with public transport.
Behind these initiatives is an unchanging objective: to ensure a high-quality experience, both during and after a scooter journey, so that people can enjoy the very best of what our towns and cities have to offer.
The Peugeot Motocycles brand is timeless. It reinvents itself, and always will do.